LED lighting
Made in Bulgaria
The Dianid company offers a wide variety of LED lighting products. With us you will find the entire range of LED cigars, panels, sconces, bulbs, freckles, power supplies, controllers, amplifiers, dimmers, street, industrial, interior and exterior, for installation, floodlights, fiber optics, decorative and lighting for Christmas decorations, accessories, etc. .n.
The company has many years of experience in the production of lighting fixtures for business and home. For its more than 25 years on the market, Dianid has proven itself as a trusted partner with high-quality products and is among the leading manufacturers of LED lighting in Bulgaria.
Dianid EOOD has ISO 9001 and ISO 14001 quality certificates, as proof of our aspiration to offer only the highest quality products on the Bulgarian and international market. As an experienced Bulgarian manufacturer of ice lighting and a reliable partner, we give a guarantee for all the products we offer from 2 to 5 years.
In addition to interior and exterior LED lighting, in our online store you will find a wide variety of illuminated Christmas and New Year decorations for both professional and home use.
From the beginning of 2019 company Dianid offers its customers delivery and installation of high-tech equipment for video surveillance - IP and AHD cameras, video recorders, PoE power switches and other accessories.
In our online store you can view and buy all the products we manufacture and offer. You can also visit us on site in our showroom at the address: Sofia, g.k. Beli Brezi bl. 27 (entrance from Gotse Delchev Blvd., next to ProCredit Bank), where you have the opportunity to view and test live the products we offer (we recommend that you find out in advance whether a product you want to see is available so that we can to provide a sample).
What is LED lighting?
LED lighting uses LED technology - short for LED (Light emitting diode). It is a semiconductor that emits light when electricity passes through it. The result of this energy conversion is up to 90% more efficient light production compared to other types of lighting. Despite the minimal amount of heat released by the LED during its operation (about 10% of the energy used), in order to ensure its optimal performance, radiators of different sizes are used depending on the power of the lighting unit, which dissipate the heat. This contributes to the extremely long life of lighting fixtures that use LED technology.
Did you know that… There is a diode that is very similar to an LED, but instead of emitting visible light, it produces light that is invisible to the eye. It's called an IRED (Infrared emitting diode) and when electricity passes through it, it emits infrared light.
How is the "life expectancy" of LED lighting determined?
Unlike other types of lighting that suddenly stop working, the end of life for an LED is considered the time when the light that the LED produces has decreased by 30% compared to the original. With this in mind, we can determine that the average lifetime of an LED is over 30,000 hours, which means well over 3 years of continuous illumination.
Where is LED used?
It can be used practically anywhere. Thanks to its shape, the LED can be used in lighting fixtures with a traditional shape (for example, a bulb type balloon) without the need to change the standards for connecting the lighting fixtures to the electrical network.
Thanks to the flexibility of the technology, its continuous development over the years, the achievement of ever higher efficiency and the affordable price, LED lighting is the only right choice when you need quality, efficiency and low costs.
What LED products and accessories will you find in our online store?
On the pages of our online store you will find practical products for your lighting, and we have tried to offer options for different tastes and budgets. Most of the products you can view and buy are produced in Bulgaria. These products are marked with Brand: DIANID. The other part of our products (mainly lighting accessories) are marked with Brand: WELLSTEP. Products with this brand are manufactured by our Chinese partners.
LED BULBS
Specification
7W LED bulb
9W LED bulb
10W LED bulb
12W LED bulb
15W LED bulb
Warranty
2 years
2 years
2 years
2 years
2 years
Socket
E27
E27
E27
E27
E27
Luminous flux
625lm
806lm
895lm
1055lm
1320lm
Power
7W
9W
10W
12W
15W
Equivalent to an incandescent light bulb
60W
75W
90W
100W
120W
Color temperature
Voltage
AC220-230V
AC220-230V
AC220-230V
AC220-230V
AC220-230V
Diodes type
SMD 2835
SMD 2835
SMD 2835
SMD 2835
SMD 2835
Protection level
IP21
IP21
IP21
IP21
IP21
Size

Diameter 60mm
Height 118mm

Diameter 60mm
Height 118mm

Diameter 60mm
Height 118mm

Diameter 65mm
Height 125mm

Diameter 70mm
Height 135mm

Weight
35 g.
35 g.
35 g.
38 g.
40 g.
Services
In our effort to offer you the most complete package of products and services in the field of lighting, we offer the following specialized services:
Production - our main activity is oriented towards the production of LED lighting for home and business needs. Our main product categories are light bulbs, lighting panels, street lighting, industrial bells, LED tubes (cigars), LED strips, ceiling lights, facade lighting, underwater lighting, as well as the highly sought after modular lighting systems and designer lighting fixtures.
Preparing a project - for the end result to be excellent it is very important to start with the right planning. That's why we prepare a completely free light engineering project for your object, through which a clear idea of the location of the lighting fixtures and the illumination that will be achieved with different configurations of distribution, model and power of the system will be created in advance.
Installation - we have an experienced team of professionals who will tackle even the biggest challenges in order to get the job done with quality.
Dismantling - we are aware that in order to modernize a lighting system, one must first go through a slightly "blacker task", namely removing the old lighting. Here again, you can count on us to do it safely. Of course, we want to mention that we only offer this service in a package with the installation of new lighting from us.
Wiring and rewiring - an often underestimated process when replacing or installing a new lighting system. In addition to being quite tricky work, it also requires solid technical training. Dozens of completed large projects behind us give us the self-confidence and confidence to offer this service with a guarantee of excellent performance.
Warranties - the LED lighting fixtures and accessories we manufacture and offer have a minimum warranty of 2 years, as required by all legal regulations. Apart from this guarantee, however, for the majority of the products we manufacture, we give a standard guarantee of 3 and 4 years, and if the customer wishes, these guarantees can be extended to 5 years. In addition to our products, we also provide a guarantee for the installations carried out by us, and the guarantee period may vary due to the specifics of each project and depends on the materials used, the products used and the operating conditions.
Where will you find us?
For your convenience, we offer all products both online and in our physical stores. Our online store is at your disposal 24 hours a day and accepts orders 365 days a year. If you prefer to place and/or receive your order from our physical locations, you can visit our showroom in Sofia or our office in Varna. If you would like to view and try a specific product, please contact us to confirm that it is available at your nearest office or to let you know when it will be available at that location. You will find contact information for the respective sites on the contact page.
How clients define our work
Dianid Ltd. has proven as a professional, reliable and responsible partner.

The products offered by the company are certified according to European standards.
You have a well-structured site from which the product can be easily selected.

A reliable, highly qualified and fair business partner.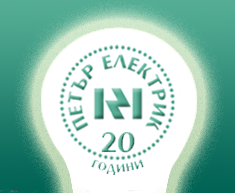 Dianid offered us solutions from design to production and delivery of the complete lighting.

Professional attitude and precise work done.