LED bulb 9W, E27, 220V, 806lm, cold light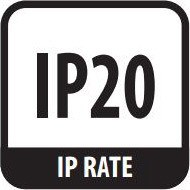 LED bulb E27 with 9W power in warm, daylight or cold light. For work spaces or those where you perform activities that require more attention, choose bulbs in daylight or cold light. For a better rest at home with a relaxing atmosphere, choose warm light.
In practice, there is no longer any reason to choose any other type of light bulb. With the new LED bulb models from Dianid, you will get not only the quality you deserve with a 2-year warranty at a price that pays for your investment in new bulbs in the first month. Example: for half a year, with an average use of 3 hours per day, the electricity required for one 75W incandescent bulb costs BGN 9.40 (price valid as of 09/25/2020). A 9W LED bulb, which will shine with the same power, with an average use of 3 hours a day, will consume electricity worth BGN 1.15.